In-Liven Fermented Probiotic Superfood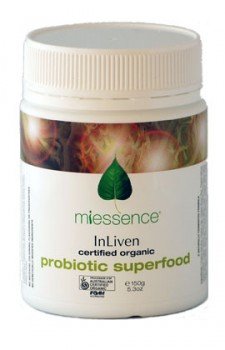 Our digestive system contains a complex bacterial ecosystem and good bacteria is vital to our survival. Apart from keeping our bodies healthy in their day to day functions, probiotics are  fundamental for:
–         The metabolism of food and for absorption of nutrients
–         Strengthening and supporting our immune system
–         Detoxing our bodies and removes harmful toxins
–         Combats yeast, bad bacteria and fungus in the body
–         Helps reduce high blood pressure
–         Balances the pH of the colon
–         Assists digestive issues like constipation and diarrhea
–         Increases your general feeling of wellness
–         Probiotic supplementation has also shown benefits to skin sufferers of acne, eczema and psoriasis.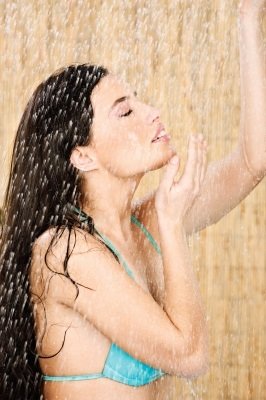 Most people take daily showers to stay clean on the outside, but ingesting good bacteria is so much more important and CRUCIAL to stay clean and healthy on the inside!
90%  of all disease begins in the colon.
It is well documented that a good source of probiotic bacteria in the diet is important to experience good health. Since caffeine, alcohol, stress, preservatives, chlorine in tap water and antibiotics can wipe out our good bacteria easily, everyone will benefit from taking high quality probiotics daily. When good bacteria counts in the intestinal system are reduced, it provides an environment for putrefactive bacteria to dominate, contributing to poor health and disease.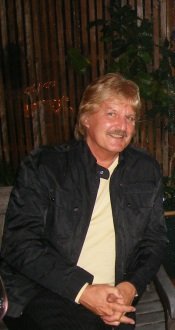 "The cause of all disease is simply the malnutrition of cells. Once we understand this then we can claim our birthright of HEALTH" – Czerral D.V. Med MMBM – creator of In-liven fermented probiotic superfood.
Listen to our Audio Recordings to find out why good bacteria are so important and how you can experience optimal health:
Introduction – Why Probiotics and Their Effect on Optimum Health:    Czerral's Story
The Silent War – Don't Take Your Health For Granted:  The "Silent" War
Children: Disease Statistics and Protecting Your Child:  Children: Disease Stats
The Health Risks of Milk & Sugar:  Risks of Sugar & Milk
Is Medicine Your Backstop?  Medicine your Backstop?
The Real Causes of Current Disease:  Causes of Current Disease
Pharmaceuticals:  Pharmaceuticals
Food Choices & GMO:  Food Choices/GMO
The Definition of Real Nutrition:  Definition of Real Nutrition
Restoring your Wellness:  Restoring your Wellness
In-Liven and Increasing Your Nutrition:  In-Liven – your Nutrition
Bacteria The "Missing Link":  Bacteria the "Missing Link"
The Journey of In-Liven in Your Body:  Journey of In-Liven in Your Body
Elimination & Bacteria:  Elimination & Bacteria
Certified Organic Integrity:  Certified Organic Intergrity
The Importance of Enzymes:  Lactic Acid and Enzymes
Bacteria Counts and The Importance of Alive Bacteria:  Bacteria Counts
In-Liven – How Best To Eat It?  In-Liven – How to eat?
Your Immunity and How to Increase it:  Your Immunity
Food Allergies and Becoming Symptom Free:  Food Allergies
Eating Experiences:  Eating Experiences
Pregnancy & Lactation:  Pregnancy & Lactation
Your Pets Health:  Your Pets
Natural Healing Response:  Natural Healing Response
Czerrals Wisdom on Swine Flu and Protecting Yourself From Epidemics: Czerral Swine flu Conference Call
Your Health is Your Most Important Asset – In Depth Peak Health Phone Recording:  In Depth Peak Health Phone Recording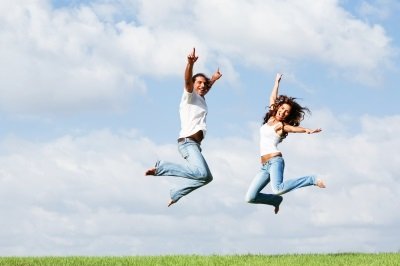 Our Superior In-Liven Fermented Probiotic Superfood:
In-Liven's unique bacteria is a highly evolved strain.  Our hearty bacteria will thrive even in the acidic stomach environment, against cold, heat, chlorine, salt and many preservatives commonly found in foods today. Most other probiotics on the market were created in bio reactors, require refrigeration and are not as strong. These "weak" probiotics may be killed off when they come in contact with common stressors before they even get a chance to colonize.
Our bacteria is cultivated from 100% certified organic fruits, grains and vegetables in our certified organic facility (not from fecal matter or genetically modified organisms)
Unlike relying on getting healthy bacteria from foods like yogurt (which sometimes only contain one strain of bacteria), our probiotic supplement contains the full family of 13 strains of Lactobacillus bacteria (Acidophillus, Delbruekii, Caseii, Bulgaricus, Causasicus, Fermenti, Plantarum, Brevis, Heleveticus, Leichmannii, Lactis, Bifidus, and Sporogene).
Having the full 13 strains is important because this bacteria works in harmony only if the complete family is present. Our experience shows that if you provide the body with these 13 strains together, they have the ability to create an environment where the other 100's of sub-strains that are vital to the body can exist and multiply.
200-300 million Colony Forming Units per teaspoon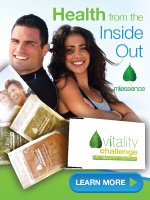 What is Fermentation?
Prior to shipping, there is a three week fermentation process in which InLiven's unique probiotics are combined with the 26 organic superfoods. During this process, the whole foods are "predigested" or fermented by the Lactobacillus family. When the final formulation is consumed, the foods are instantly assimilated by the body with none lost during the digestion process.
The fermenting process allows the body to instantly assimilate the broad spectrum of nutrients as soon as it's consumed.  With the work of digestion already started there is 100% bio-availability and no nutrients lost.
Our Probiotic InLiven Superfood is based on more than 20 years of research and contains the complete Lactobacillus family of 13 strains combined with 26 certified organic whole foods naturally fermented for 3 weeks prior to bottling.
When consumed, the body is able to instantly assimilate the broad spectrum of nutrients.
InLiven uses an especially grown 'superbreed' of very strong Lactobacilli designed to reach your digestional tract intact so they can do you the most good.
Unlike some other probiotics, the bacteria used by InLiven is produced from fruits and vegetables and not fast-tracked from fecal matter.
Superfoods Included in Our Unique Fermented Probiotic:
Since our healthy bacteria travel with their own food source (the fermented superfoods), they are alive, active and ready to colonize immediately after they are consumed. No need for them to battle each other for food.
Experience the outstanding nutrition of many superfoods delivered with our good bacteria for optimal absorption.
Check out our ingredient list of 26 certified organic wholefoods! These powerhouse ingredients contain 18 amino acids (including the 8 essentials), significant enzymes, and a broad spectrum of essential nutrients, vitamins and minerals.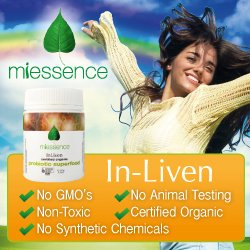 In-Liven Fermented Probiotic Superfood Testimonials:
"Naturopaths have long been aware of the importance of gut integrity to the health of the body. I have had the opportunity to compare In-Liven Probiotic powder to other brands in the marketplace and found it to be of superior potency, with bowel and general health improvements within days of clients commencing this product. Most have already tried the long list of over-the-counter probiotics with variable results. I have now started recommending In-Liven for general health maintenance." – Dr Karen C. MD, Gold Coast, QLD Australia
"Absolutely congratulate you on a fantastic product In-Liven, I conducted my own test by taking for a few days then stopped for few days and repeated this a few times until I was totally convinced this product was giving me energy and vitality, and oomph to my system thank you for my improved sense of wellbeing. I have now returned to work after two months of illness thanks to In-Liven." – Margaret Mc. Helensvale, QLD Australia
"Thank you! We have been having In-Liven everyday for two months whilst seeing a world-renowned iridologist/naturopath in Sydney. (Iridologists are able to establish the state of health of all the different organs in the body from the patterns in the eyes.) On the recommendation of Czerral, the formulator of In-Liven, we undertook a cleanse by taking 1 teaspoon of In-Liven 3 times a day for a 15 day period after which we reverted back to the recommended amount of 1 teaspoon a day. On our next visit to the iridologist/naturopath, he was astounded at the change in our eyes, especially relating to the part of our eyes that represent the bowel and lymphatic system. He told us he had never seen such dramatic changes in such a short period of time and said, "Whatever you're doing, keep doing it because it's working!" Thank you for providing such amazing products to assist our health and vitality." – Brad H and Jemma W Rushcutters Bay, NSW Australia
"I always used to get a cold with fever every couple of months all my life – at least through the winter. I now have gone a full 12 months with not a single cold…. which coincides with the date I started taking In-Liven! Interesting! And, I was diagnosed with Coeliac Disease 15 years ago. Don't seem to have the same problems there either now!… Interesting! Tastes good too!" – Maree Mc. Highfields, NSW. Australia
"I bought my dad some In-Liven, he has been sick for quite awhile. I did not see him for 2 weeks and when I did see him, his face colour had totally changed. Instead of grey, it was plump and pink. Even one of his 75 year old cronies told him he was looking great. Men never notice this stuff, amazing!" – Clare B. Pyrmont, NSW. Australia
"I have just started using your In-Liven and face and body products after obtaining your brochure… I have found the In-Liven marvellous for my digestive problems – much less bloating and tolerating foods that I have avoided for years (especially dairy). The Intensive Body Cream has cleared up my eczema on my arms and legs in a matter of days." –  Sheila B. Girrawheen WA.
"I have suffered for many years from auto-immune diseases such as diabetes, degenerative heart disease, rheumatoid arthritis and a few others. I was a walking pharmacy… I was the world's greatest cynic as a result of incompetent doctors and being shuffled from one doctor to another with very little success. I have been on In-Liven for about 2 months and even though I still have the diseases, I feel so much better and therefore able to cope with the world's little downsides. At first the taste was pretty awful but now my palate has become used to the taste I even look forward to taking it. Energy level much higher and general outlook on life much improved. Many thanks" – Lesley B.
"I have to say that In-Liven is the best probiotic I have ever taken. The improvement in my assimilation and elimination has been a quantum leap. I bit my finger nails as a child and have always had nails that split and broke when they got to a certain length. More recently I had begun to think that it was having my hands in water a lot, you know cleaning etc. But since starting the In-Liven two months ago my nails are now lovely and long, the whites of my nails are much whiter, they are now peeking successfully over the top of my fingers and look beautiful with a French pink nail polish and guess what they don't seem to be bothered by being in water as much. Thank you for such a wonderful product. I have been looking for a long time to find a single supplement to simplify my nutritional supplementation and this comes very close." – Laura B. Hughesdale, VIC Australia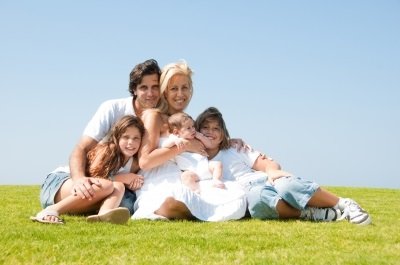 "I would like to take this opportunity to congratulate you for your wonderful products. One of my 10 year old twin son's has had a slightly abnormal pH stomach since birth so he has suffered with plaque on his teeth and his tongue all these years. After giving him just half a teaspoon of In-Liven mixed in water at bed time for just two nights, he didn't even need to use his tongue cleaner! I have tried many things in the past without any success. We know that we have finally found the solution and will be sticking to it!! Once again thank you." – Mihir P. Leicester, England
"I want to tell you how much your product In-Liven has helped me. I was born with tonsillitis and was given penicillin immediately and for the next two years until my tonsils were removed. When I was seven I began having bladder and kidney infections that lasted on and off until I was 25 years old. During those 18 years I was on antibiotics as if they were a food group, especially macrodantin, the drug of choice for UTI's. My childhood and teenage diet was one of white bread, bologna, peanut butter, 'oreo' cookies, 'velveeta' cheese and Hawaiian punch. Of course, I was chronically constipated which felt to me normal. When I was 22 years old I became interested in health and nutrition and radically changed my diet to less meat, whole grains and whole foods. I was still constipated, having bowel movements that were small, and hard and constantly struggled with that factor in my life. Over the past 33 years I have tried nearly every kind of lactobacillus/bifidus product that has been produced. At one point in my life I was a nutrition consultant and had access to many products, and had schooled myself in terms of eating a lot of raw food. All of the acidophilus products actually made me more constipated. Extra fiber in the form of powders or pills created intense abdominal pain. Colonics were helpful as long as they were continued, but under my own power things did not seem to want to change. At last I found your product through a friend. My life has changed dramatically. I now have easy bowel movements every day – at least two or three which is exactly right. Finally I feel like I'm going to be able to get well. It is a joy to be able to feel a bowel movement coming on and actually know that it will not be a struggle that it will be a pleasurable experience as it was meant to be. Thank you for creating this product. I have more energy and I know that I have some insurance as the winter flu season is coming on. I take it with me wherever I go and would not be without it." – Suzanne, Eugene, Oregon USA
"In the New Year, we decided to start taking In-Liven once, every morning… Joe was diagnosed with Leukaemia 3 years ago and needs blood tests every 6 months… In June, Joe had his blood test and when we went in to hear the results the Dr said there had been a remarkable increase in his T-Cell Count. He said "what have you been doing differently?" We looked at each other, then realised, it must be the In-Liven. The Doctor told us "well, whatever it is, keep doing it. This is the kind of result every AIDS patient around the world looks for, an increase in their T-Cells."So after that we have taken it without fail, apart from this last week when we have run out! Cheers for a great product!" – Leonie B. Cornubia, QLD
"Thank you for making such a wonderful product and for truly caring about our children and our environment. You deserve every success in this venture and I am going to try very hard to meet you at an executive conference soon. What a lovely congruent company! PS I have photo testimonials of a child who has had amazing success with In-Liven! He is 2 years old and his face has always been so red, but after a day on the product it cleared up!!! He is looking great. His mother now wants to sign and sell our products. Warm wishes"  – Melanie T.
"Your probiotic is one of the best on the market – it not only works but also is "patient/user" friendly. I have been working with 'guts' for over 30 years and I recommend your product to any and every Practitioner I know. Your company's service, customer service, and attention in general are excellent. Again, one of the best I have experienced for all round excellence and quality. Thank you."  – D. A. Wood – Immunologist Southport, QLD. Australia
"In August 2005 my dad had a partial bowel removal because of cancer and was fitted with a temporary colostomy bag. Once dad came home from hospital I started him on one teaspoon of In-liven per day and his appetite improved within a week. When dad went for a checkup to see how his bowel was healing they found it had healed up very well and no abnormalities were found. We were told by the doctors that dad would have the colostomy bag in anywhere between 3-6 months and it was a miracle that after 2 months and 2 weeks his colostomy bag was removed. I knew there was more than one reason why I use this wonderful product and why I became an Independent Rep. I will be forever grateful." – Giosetta O. Nollamara, Western Australia
"My daughter has had stomache-aches her whole life and is now almost 14. After the first day of taking In-Liven her stomache-ache was less and after the second day it was completely gone. One day when we were busy outside the home from early morning till late night and she didn't take the In-Liven and her stomache-ache was back the next morning. I don't think either of us will forget again!" –  Sharon H. BC, Canada
"A big thank you for your product In-Liven. We bought our first two bottles today from a Representative who raved about the product. My wife had been gardening today and felt quite sore in her hands and joints and wanted to take some pain killers. After her first try of only half a teaspoon of In-Liven, within 20 minutes the pain from her hands and joints had gone and she feels so much better from the fatigue of the day – she has not taken the pain killers. She then asked for another half teaspoon – she said she just feels the natural soreness in her shoulders from a hard day's work. As a result we are both excited about the amazing effects of In-Liven, and have joined as representatives. We look forward to helping many people with your fantastic product." – Barry & Suzette C. Whale Beach, NSW Australia
"A few days ago, after hearing Czerral on the conference call, we started using In-Liven. I tossed a little (less than a quarter teaspoon) into Storm's (almost 13, 110lb Japanese Akita) bowl. Surprisingly, she loves the stuff! At over 12.5 years, she's been showing signs of decline with her hips – her legs were almost in a squat position when she stood to eat her meals. For the next 3 days, her legs were in almost normal standing position when she ate… and more importantly, her tail was curling more frequently than it has been for months! And while she still continues to enjoy her daily walk, she seems to be more energetic and adventurous, wandering off the beaten path. Her eyes are also brighter than they have been for a while. I'm really curious if anyone else is having this small miracle occurring elsewhere?! I know I feel more alert since I started the In-Liven – but you can chalk that up to plain ol' psychology, placebo effect. However, with a dog, I don't think the placebo reasoning flies!" -Suzanne C. and Ryan B. Surrey, BC, Canada.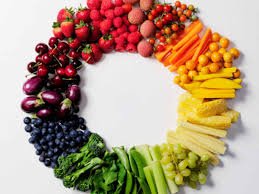 In-liven fermented probiotic superfood Ingredients:
Lactobacillus Bacteria:
The complete Lactobacillus Family (13 strains) is delivered in the In-Liven formulation; Acidophillus, Delbruekii, Caseii, Bulgaricus, Causasicus, Fermenti, Plantarum, Brevis, Heleveticus, Leichmannii, Lactis, Bifidus, and Sporogene. Bacteria are the first line of defense of the immune system. A proper balance of bacteria in the intestinal tract is the single most important issue in maintaining good health. Good bacteria is responsible for providing essential enzymes, to make nutrients available to the body, to clean up cholesterol, to manufacture B vitamins, to clean out the lower bowels of encrusted matter, to destroy bad bacteria and eliminate toxins in the body just to name a few of their functions. All life depends upon the proper balance of bacteria being present including the human body and without it the human body would not survive.
Certified Organic Spirulina:
Contains over 100 synergistic nutrients and is the single richest and most complete source of total organic nutrition in the world. As natures richest whole food source of Bio-chelated Organic Iron, its 58 times richer than raw spinach and 28 times richer than raw beef liver! It is also natures richest whole food source of Beta Carotene (Pro-vitamin A) being 25 times richer than raw carrots!
Certified Organic Alfalfa Grass:
Alfalfa is a true super food. A complete protein source with vitamins A,B,C,D,E,F,K, rich in calcium, magnesium, phosphorous, potassium, and trace elements. It is extremely rich in minerals since its roots grow as deep as 40 meters into the earth. The minerals are in a balanced form, which promotes absorption. Alfalfa also contains many important enzymes and is high in Chlorophyll.
Certified Organic Brown Rice:
Often referred to as natures most perfect food. Brown rice is the least processed rice and therefore the highest in nutrient value. It is rich in magnesium, copper, fiber, iron, niacin, phosphorus, thiamin, Vit B6, Folate, B1, B2, B3, B6, Vit. E, Potassium, Selenium, Zinc, and is rich in Carbohydrates, Protein and Enzymes. Health Benefits of Rice: Rice lowers Blood Pressure in persons afflicted with Hypertension. Rice reduces the incidence of some forms of Cancer including Breast Cancer, Colon Cancer, Prostate Cancer. Rice helps to prevent Kidney Stones. Rice can cause a dramatic improvement in persons afflicted with Psoriasis.
Certified Organic Wheat Grass:
Wheat Grass is extremely high in chlorophyll and has a molecular structure very similar to the hemoglobin of human blood. Chlorophyll is the blood of the plants and is extremely rich in nutrients. It is a known detoxifier and helps promote cleansing of toxins from the cells. Also high in anti-oxidants, Vit. C and Vit A. It is an intestinal cleaner with anti-inflammatory effects. it contains the minerals, Calcium, Magnesium and Iron.
Certified Organic Rolled Oats:
Oats lower total serum Cholesterol levels by washing away Bile Acids in the Digestive Tract that would otherwise be converted to Cholesterol. Oats help to reduce the craving for Tobacco. Oats also help to alleviate Diarrhea, and stabilize Insulin levels.
Certified Organic Wheat Grain:
Organic wheat is rich in Vitamin B6, Niacin, Thiamin, Folate, Riboflavin and Pantothenic Acid. Not to mention contains Manganese, Phosphorus, Magnesium and Selenium in very large quantities. Rich in Zinc, Copper, Iron and Potassium.
Certified Organic Barley Grain:
Organic barley is loaded with dietary fiber and proteins for an energetic and healthy metabolism, rich in Manganese, Selenium, Phosphorus, Copper, Magnesium, Iron, Zinc and Potassium, Vitamin B6, Thiamin, Niacin, Riboflavin and Folate.
Certified Organic Linseed (Flax):
Organic linseed (or flax seed) is high in fiber, omega-3 fatty acids and phytochemicals called lignans. Great for improving digestive health and relieve constipation.
Certfied Organic Mung Beans:
Mung beans have a high protein content and is a very good source of Vitamin C, Vitamin K, Riboflavin, Folate, Copper and Manganese.
Certified Organic Spinach:
Spinach helps to prevent hypertension and stroke, alleviates Constipation, blocks the formation of several forms of cancer (due to Beta-Carotene and Histidine), prevents the formation of Nitrosamines (a known carcinogen), reduces serum cholesterol levels by accelerating the conversion of Cholesterol in the body to Coprostanol which is washed away, alleviates Diabetes (due to Manganese), helps to prevent Age-Related Macular Degeneration (AMD) (due to Lutein).
Certified Organic Barley Grass:
Contains an ideal concentration of potassium, calcium, magnesium, and iron. One of the important functions of minerals in the body is to maintain the essential balance between acid and alkaline. When this balance is upset cell metabolism is jeopardized. Barley Grass has a extreme amount of alkalinity nearly twice as much as Spinach. The vital alkaline balance promotes optimal assimilation of minerals. It is high in Vit. C, high in protein and is an internal cleanser with anti-inflammatory effects, as well as a powerful anti-oxidant.
Certified Organic Chick Peas:
Contain Amino Acids, Carbohydrates, Fatty Acids, Calcium, Copper, Iron, Folic Acid, as well as Protease Inhibitors and Saponins.
Certified Organic Red Lentils:
While all lentils provide amazing health benefits, red lentils are considered the most tasty. They are loaded with protein, iron, fiber and anti-oxidants.
Certified Organic Red Kidney Beans:
Another very dense food source, Red Kidney Beans contain the Amino Acids Phenylalanine, Isoleucine, Leucine, Valine, Methionine, Cystine, Tryptophan, Threonine, Lysine, Tyrosine, Arginine, Histidine. Contains the Minerals Calcium, Vanadium, Copper, Phosphorus, Sodium, Magnesium, Potassium, Iron, Zinc. Also contains Vitamin B1,Vitamin B2, Vitamin B3,Vitamin B5, Vitamin B6 Vitamin C, Folic Acid.
Certified Organic Sweet Potato:
Sweet Potato is another true superfood and has an impressive list of nutrients. It is especially high in anti-oxidants, Vit. C, Beta Carotene, Boron, Calcium, Copper, Cystine, Fiber, Folic Acid, Iodine, Iron, Magnesium, Manganese, Niacin, Phosphorus, Potassium, Protein, Sulfer, Trytophan, Tyrosine, Vit. B6, and Zinc to just name a few. Sweet Potatoes also reduce total serum cholesterol levels (by binding to cholesterol).
Certified Organic Beetroot:
Beetroot stimulates the production of red blood cells and alleviates constipation.
Certified Organic String Beans:
Contains many amino acids, Calcium, Vanadium, Copper, Phosphorus, Sodium, Magnesium, Potassium, Iron, Zinc, Vitamin B1,Vitamin B2, Vitamin B3,Vitamin B5, Vitamin B6, Vitamin C, Folic Acid, and Lignin.
Certified Organic Asparagus:
Asparagus contains loads of folate and functions as a natural diuretic to aid in detoxification and cleansing.
Certified Organic Adzuki Beans:
Lentils assist the cardiovascular system by helping to prevent atherosclerosis. Lentils also improve metabolism by preventing blood sugar levels from rising excessively.
Certified Organic Zucchini:
Is extremely rich in beta carotenes.
Certified Organic Cabbage:
Cabbage (juice) alleviates constipation, cleanses the intestines and is very effective at healing various ulcers. Cabbage also stimulates the production of antibodies and helps to protect against Breast Cancer (due to Indole-3-Carbinol) and Colon Cancer (due to Isothiocyanates).
Certified Organic Silver Beet (Swiss Chard):
In addition to being part of the beet family this green is extremely high in calcium.
Certified Organic Molasses:
Molasses has a broad spectrum of vitamins and minerals and enhances the taste of InLiven. Molasses contains Calcium, Magnesium, Sodium, Iron, Lactic Acid and PABA and alleviates constipation for many people.
Certified Organic Broccoli:
Broccoli possesses demonstrable cancer preventative properties, especially breast cancer (due to the ability of its constituent Indole-3-Carbinol to increase the excretion of the form of Oestrogen (2-hydroxyestrone] linked to Breast Cancer.
Organic Malt Extract:
Malt is a simple sugar and is a growth factor for the bacteria.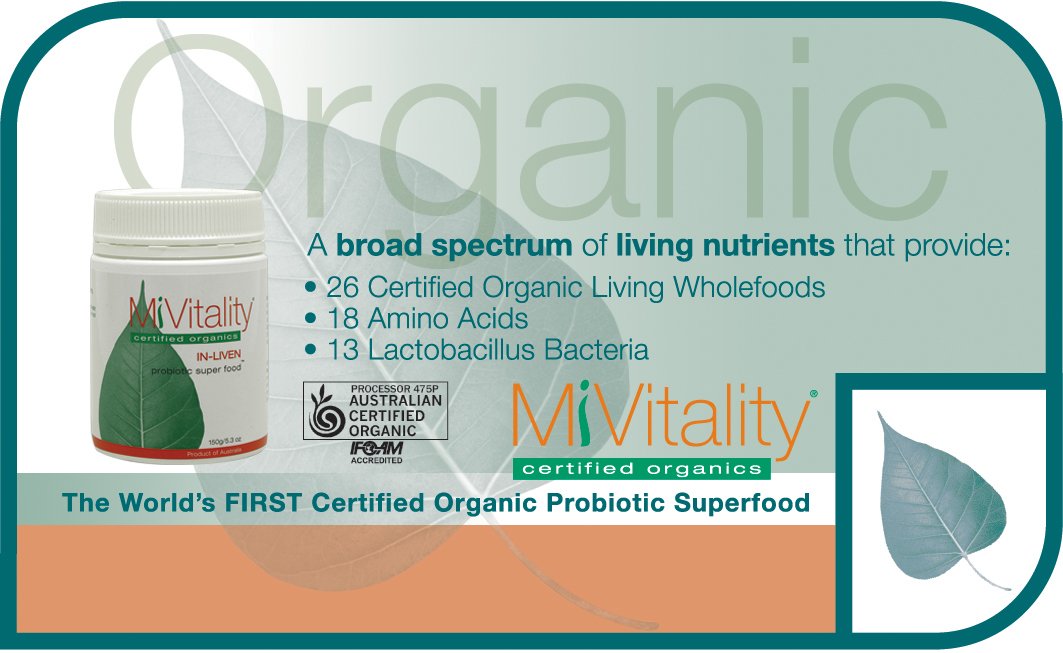 To Your Outstanding Health
In Love and Service
Eliane xx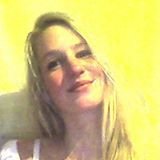 Social Entrepreneur & Business Acceleration Expert 
Tel: +51 84 272203
Skype: yecidah
If you would like to learn more about our range or ethical business opportunity, or you have any questions on anything, please dont hesitate to get in touch with me. Contact me here
Photos courtesy of the many incredibly talented artists at Freedigitalphotos.net: (imagerymajestic, marin, imagerymajestic)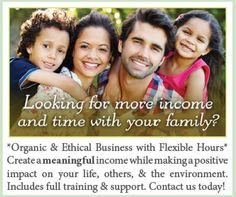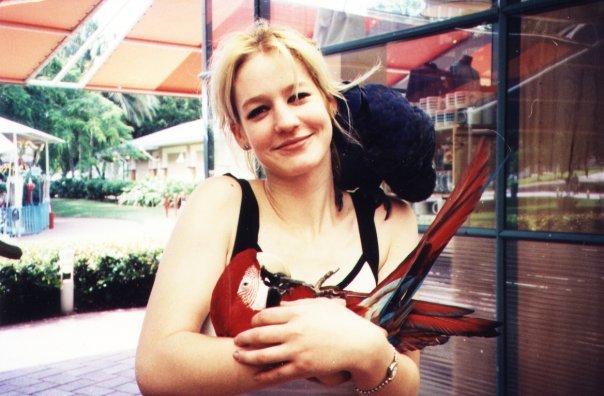 If you have a special request or want to speak with me directly, fill in the form below and I'll get back to you within the next 24-48 hours. Be sure to include a phone number in your message and a good time for me to reach you. I look forward to our conversation.