Pick from our categories:

organic nutritional supplements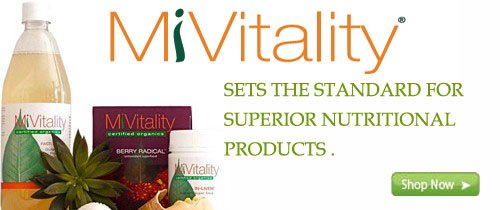 Organic Body Care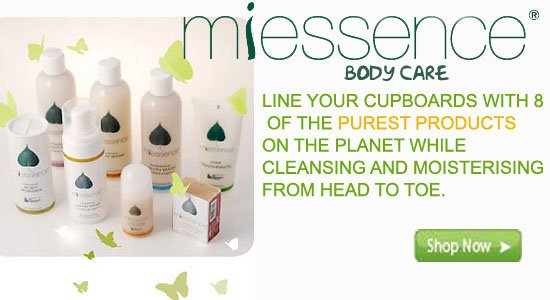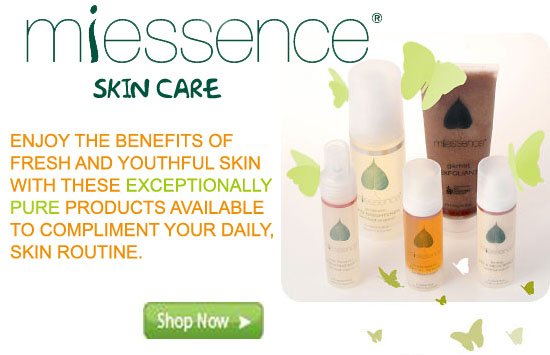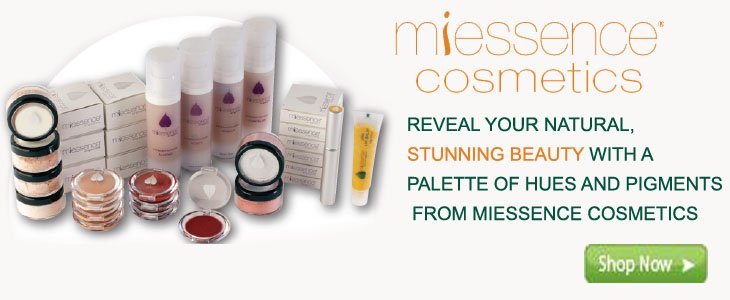 Organic Household Products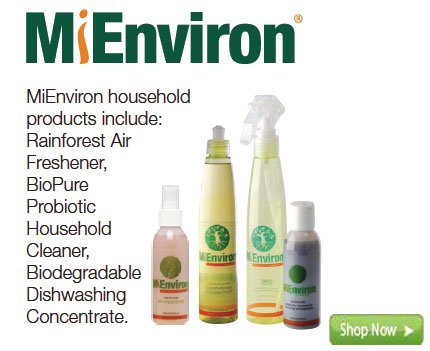 About Miessence…

The world's first skin care range certified organic to food standards by an independent third-party.
The Miessence product range bears the seal of approval by Australia's leading certifying body, the Australian Certified Organic (ACO).  The ACO sets and maintains stringent quality standards that are internationally recognized.
100% beneficial ingredients
Only certified organic cold-pressed oils, herb and flower extracts and essential oils are used.  Miessence products contain ACTIVE levels of botanical ingredients.
Cold Formulation – Only cold formulation offers superior quality active ingredients, unaltered by heat and synthetic emulsifiers. Only cold formulation provides your skin significant quantities of bio-available nutrients that literally feed your skin.  These precious certified organic plant oils, herbal extracts, vitamins, and essential oils are not subjected to any heat during formulation.
Made Fresh – Shipped Fresh
All products are shipped as soon as possible after manufacture, fresh from the factory.  This ensures their freshness and potency. It is recommended you use them within 18 months to get the full benefit of freshly pressed organic oils and extracts, though they will last longer than this.
Read more about our Miessence Organic Skincare or Find Out About Our Organic Home Business Opportunity
 

Work from home
Support Wellness & the Environment
Spend as little as 5 hours / week
Low start up costs
Join a booming and ethical industry
An education culture with no "hard sell"
Support & tailored solutions from a successful and friendly team

View our ORGANIC HOME BUSINESS OPPORTUNITY OVERVIEW or listen to a five minute audio presentation about ONE Group, Miessence and our organic business opportunity (the second link opens in a new window).