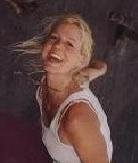 Eliane Carbajal
I've been very conscious of the world around me and the sustainability of our Planet since a very young age.  I've been eating organic foods and products since 17 years and have been extensively researching, learning and looking for solutions since I left high school.
I think its very important to know who and what's behind something before supporting, using or recommending it and that's why after having researched hundreds of products found that there are very few products that compare to Miessence in regards to the integrity of the ingredients and company ethics and leadership.
The organic integrity of Miessence products are consistently tested by third party independent organic certifiers. Third party certification is the highest level of verification there is for any organic product.
While there are many "organic" products in today's market place, many companies falsely label their products as natural or organic because their first priority is profit instead of the health of their consumers and the sustainability of our Planet.
I research to verify organic product claims and always go the extra mile to investigate product ingredients and company backgrounds to make sure they meet the highest ethical standards of integrity, environmental sustainability, honesty, fair trade and respect and care for all life.
I am very committed to sustainable business, social justice, protecting the environment, helping the poor and making myself as useful as possible.
I would love to be of service to you and wish that your life is filled with great happiness, success and sunshine in your heart.
Please don't hesitate to contact me.
In love and service
Eliane xxx